Range of two bedroom apartments in the Aphrodite phase 3 Tower in North Cyprus

Reference No #12
Gaziveren / Guzelyurt New Build / Key Ready
from
£
79,000
ForSale 80 m2 Area 1Baths 2Beds 0Parking
Total price for this property is starting from £ 79,000
You arespoilt for choice with our fabulous range of two bedroom apartments in thephase three tower – with 6 different apartment designs available (ranging fromcompact 64m2 to spacious 105m2 on the 11th floor) and all with the best viewsand largest terrace areas. Two bedroomunits are available from the ground to the 12th floor – with the apartmentsfrom the 4th floor and above benefiting from literally the best panoramic viewsin the country over the sea to the West, the Troodos Mountains to the South andthe distant Besparmak mountains to the North. Out of all properties for sale inNorth Cyprus in our portfolio, the tower units are the most sought after byinvestors – due to the huge rental and capital growth potential. Please contact us for individual floor plansand price list for the different types and sizes.
The West Coast Bay area at Gaziveren, has been designated asa special area of tourism investment by the North Cyprus government, making itone of the best investment areas on the island. With prices rising by anaverage of 10% p.a. and with new plans in the region for marina facilities,upgrading of the nearby CMC 9 hole golf course to 18 hole, new water sports, leisureparks, and restaurants etc, the previously unknown West Coast Bay area is fastbecoming THE place to live or invest. This area boasts verdant orange orchard surroundings, local festivals,charming fish restaurants, unspoilt coves/beaches, ancient sites (Soli/Vouni)and the best sailing/water sports wind conditions in the North of Cyprus.
Withfull elevator service to all of the 12 floors, this range of modern,high-spec two bedroom apartments areonly approx 200m from the beach and make clever use of the space to maximumbenefit . (Marble worktops/"Delux" fittings and laminate flooring asstandard). The full length sliding patio windows leads onto the private balconywith direct sea views (4th floor and above) and lovely landscaping, fields andpool views (ground to 3rd floor).
Purchasean under construction phase three two bedroom unit now with low deposits andeasy payment terms and gain from the strong min 10% p.a. capital growth beingexperienced on this otherwise fully completed, hotel-standard site with sandybeach, indoor heated pool and spa, two outdoor pools, volleyball, water sportsclub, kids club (in holiday periods) and much more. All owners of the tower units benefit fromfree holiday accommodation each year in a completed unit prior to thecompletion of the tower.
TheAphrodite phase three tower has its own swimming pool and concierge facilities- and is only 10 minutes from local CMC Golf Club and only 30 minutes from thecapital NICOSIA. There is easyaccess to the South of Cyprus with the Astromeritis crossing point only 15minutes away and Kato Pyrgos/Yesilirmak crossing only 25 minutes away. These generously sized apartments areperfect for retirement, vacation or investment - with facilities for allages. . Aphrodite Beachfront Village isthe flagship project in the Evergreen Developments range of superior NorthCyprus properties always set in the most exclusive locations - offeringfabulous views, superior quality build, deluxe interiors, 5 year warranties onall properties, and unparalleled after sales care.
*Upgrade option available for second bathroom on certain apartment types.
Payment plan
20kdeposit
You can purchase this property with aminimum deposit of £20,000 and spread the remaining balance over a period of upto 10 years.
This is a non status loan with no creditchecks, secured on your property. For more details please contact us to discussyour budget.
Click here to read buying process for this property.
Contact Your Agent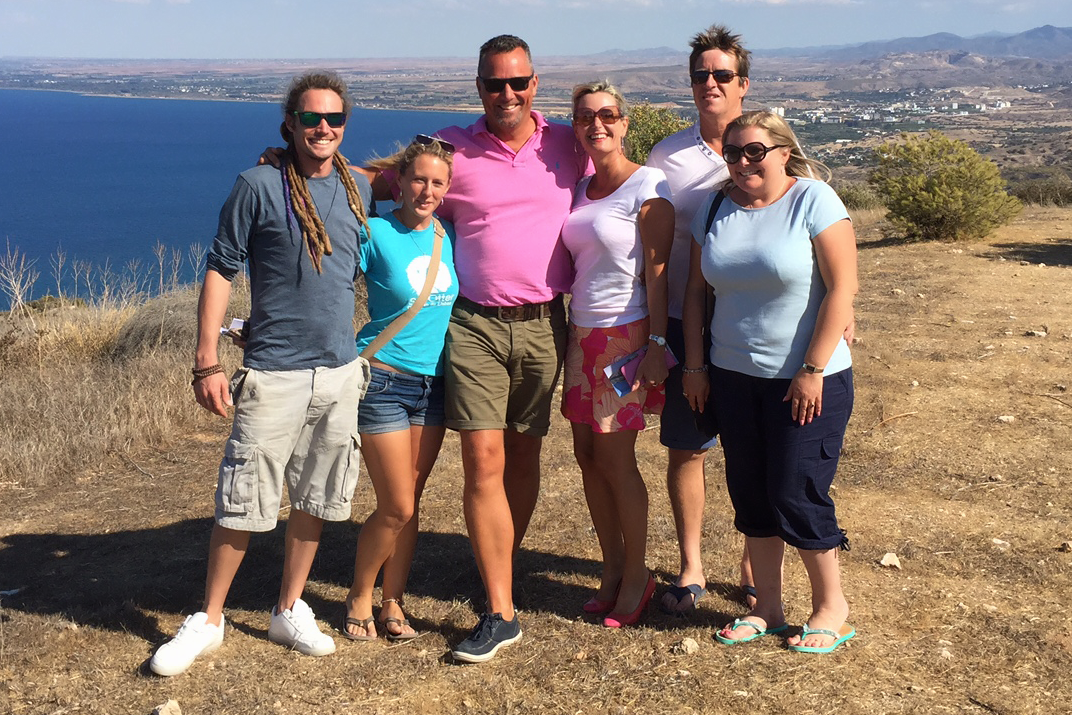 As property owners in North Cyprus and Spain with links to UK and Norway We offer sound professional advise with a personal touch in conjunction with the carefully selected developers and property professionals in Spain and North Cyprus...